National & club level racers Jeff Norton Motorsport Paintings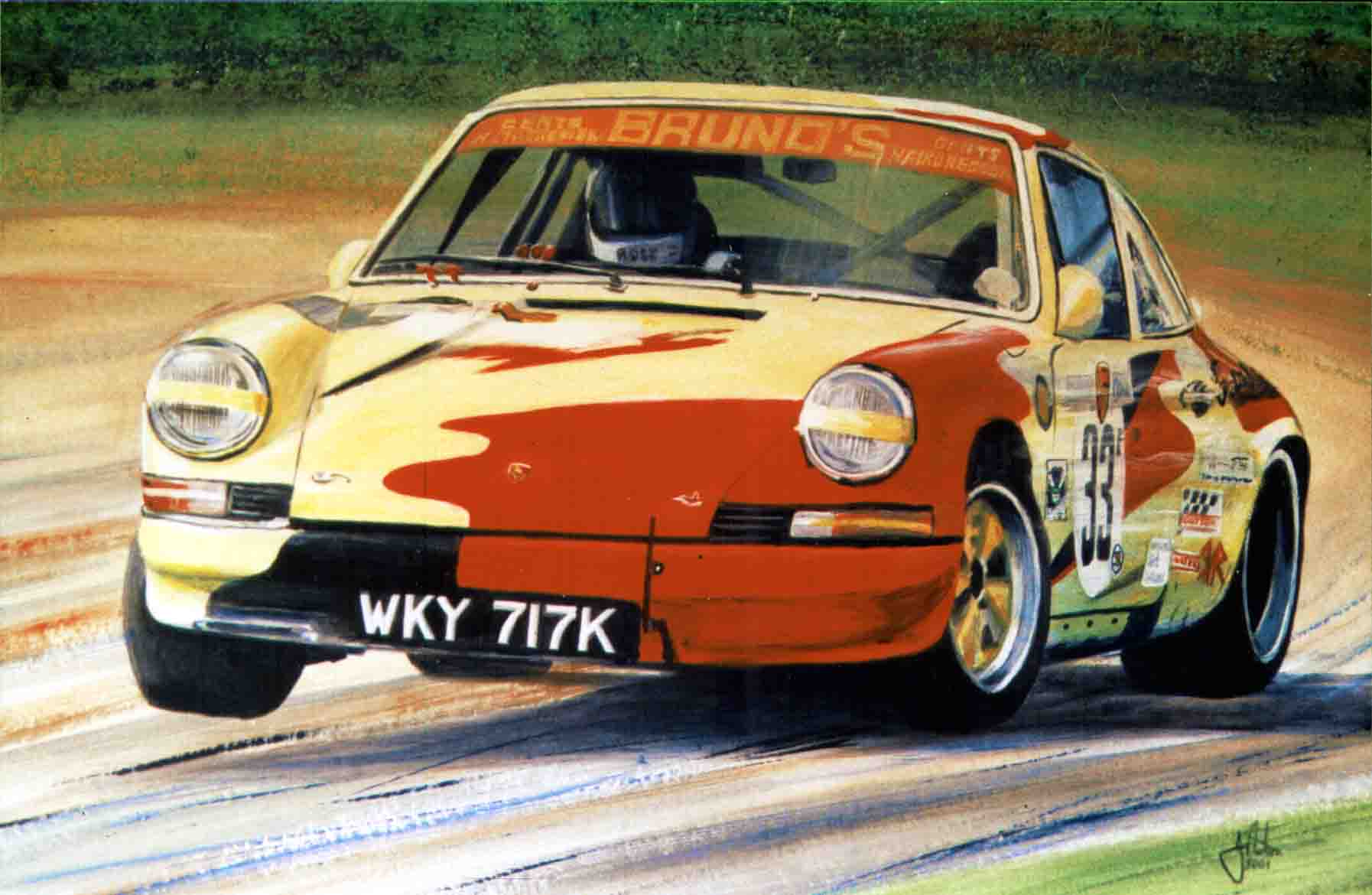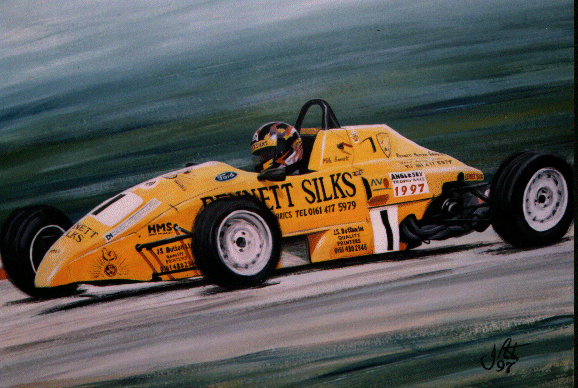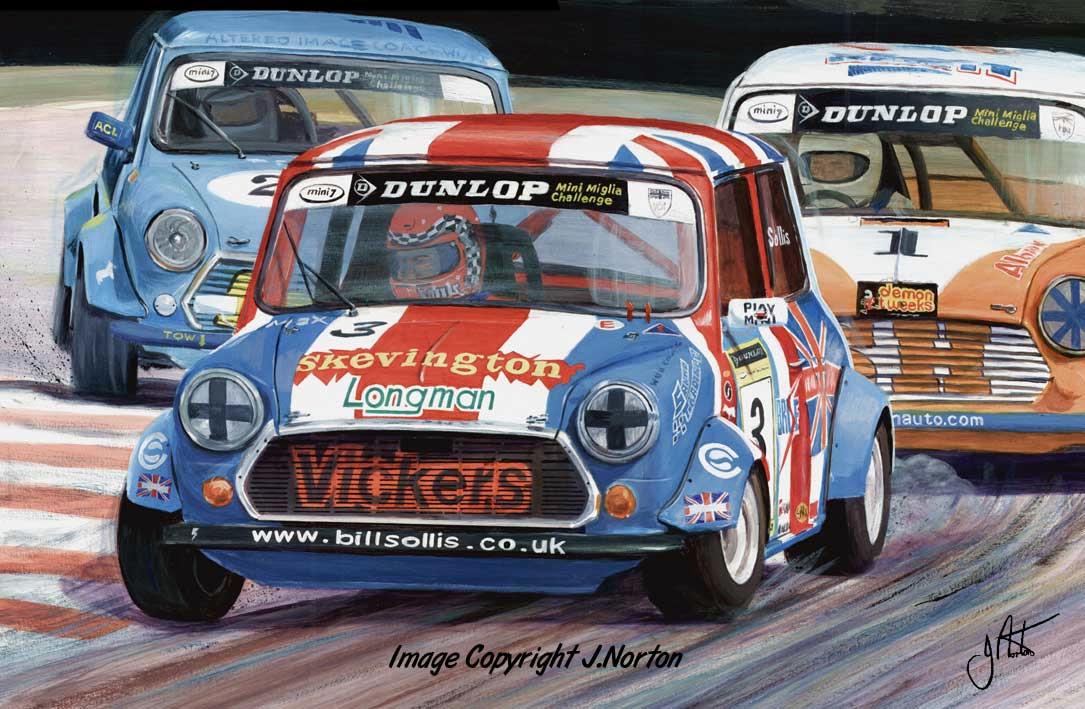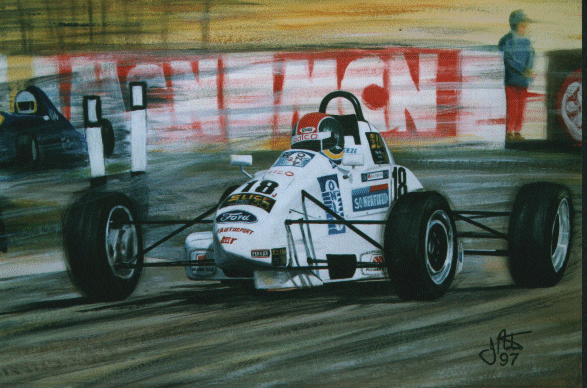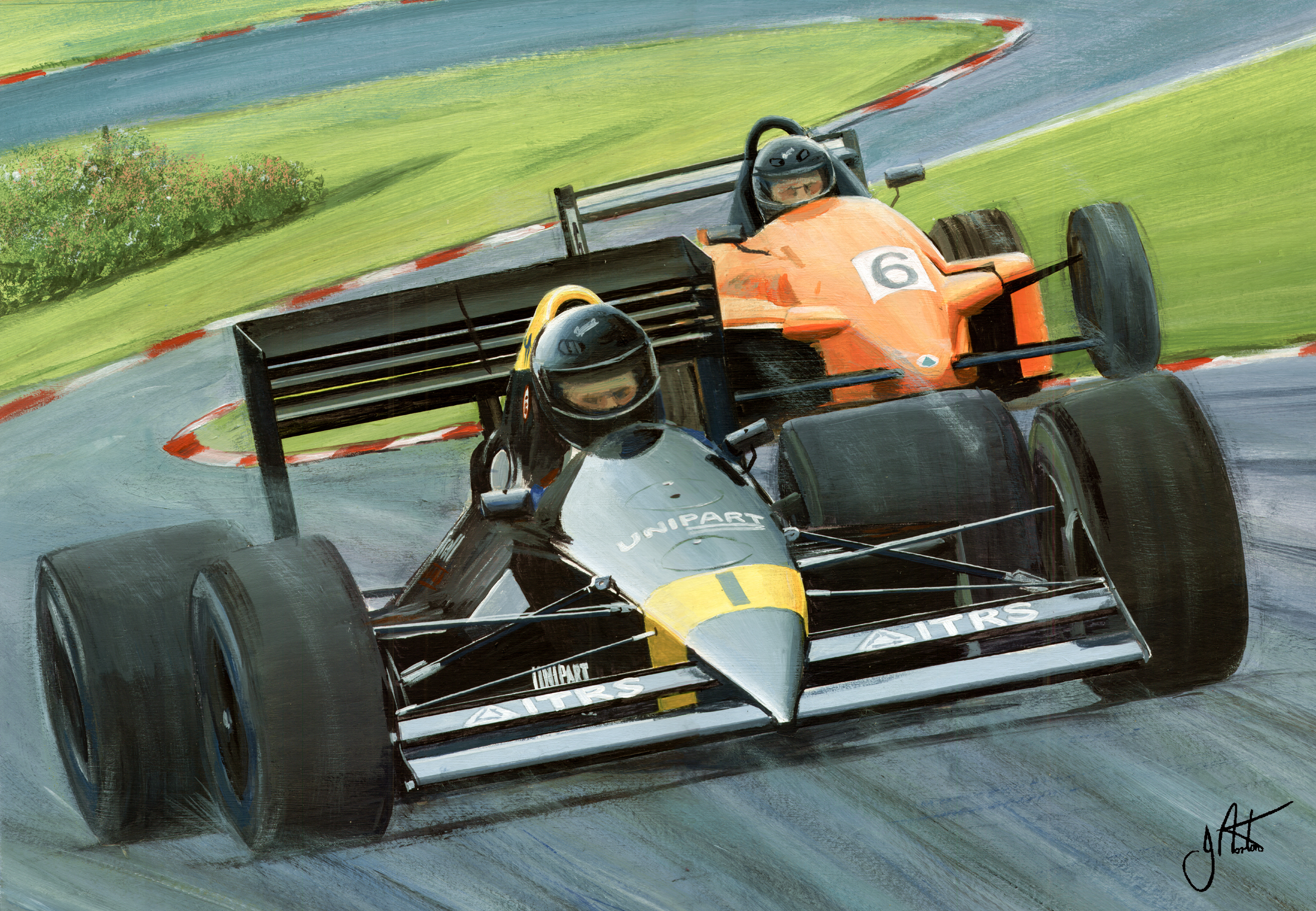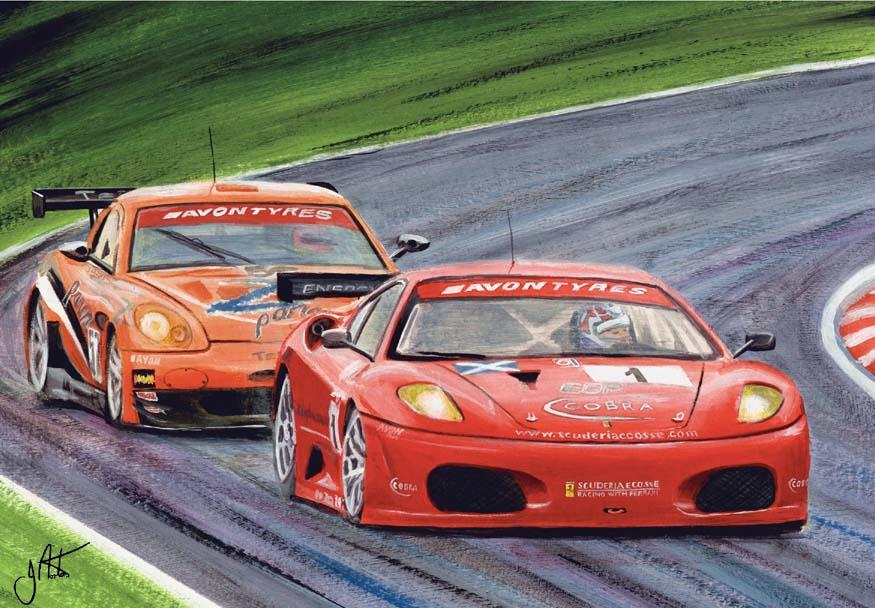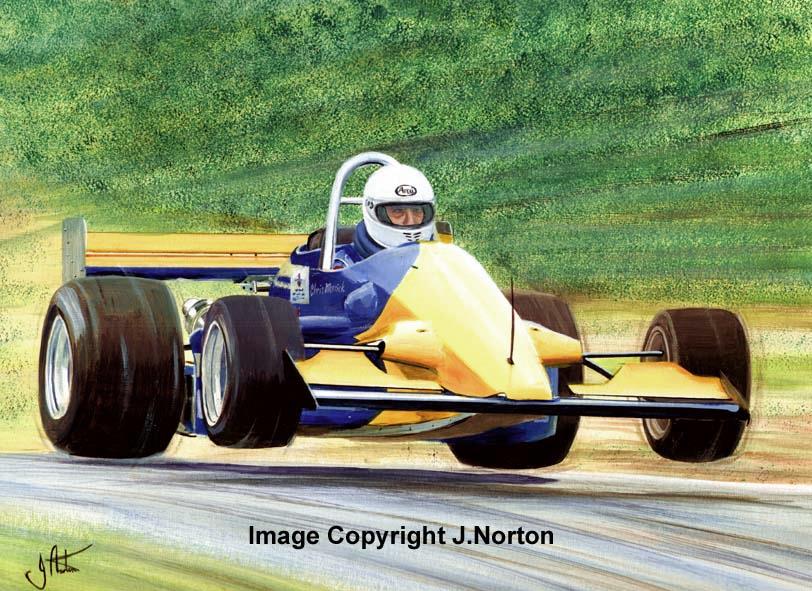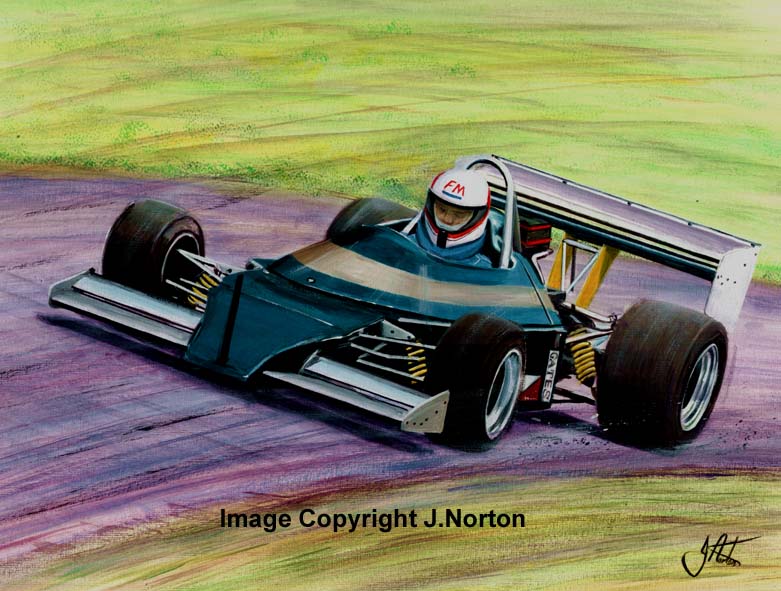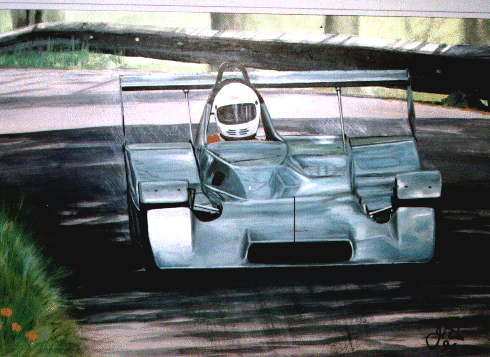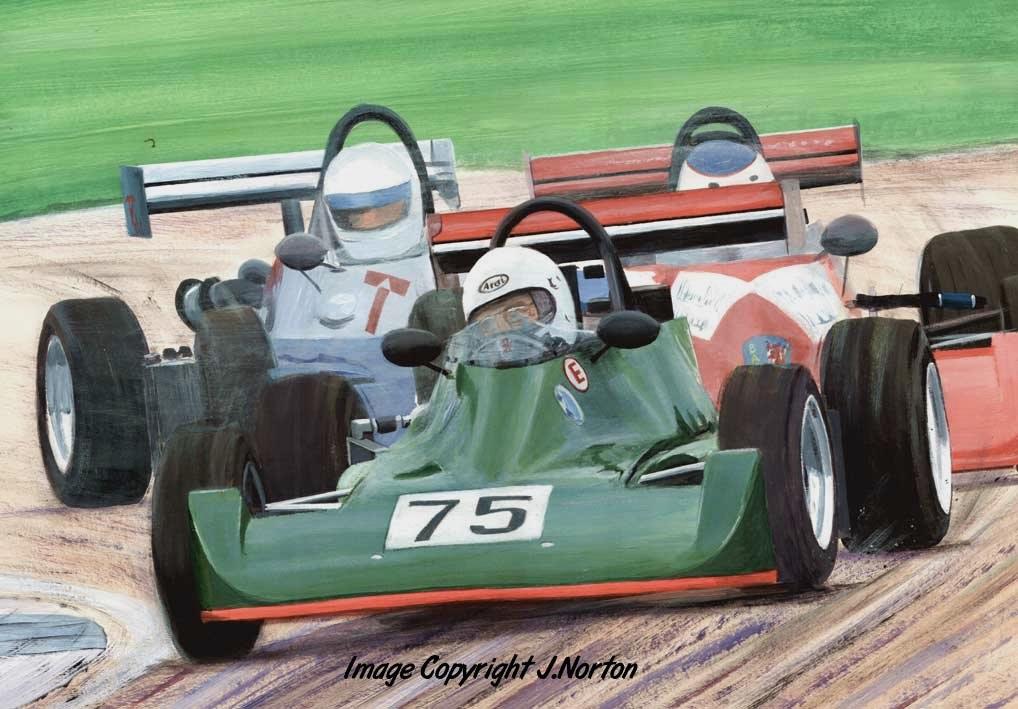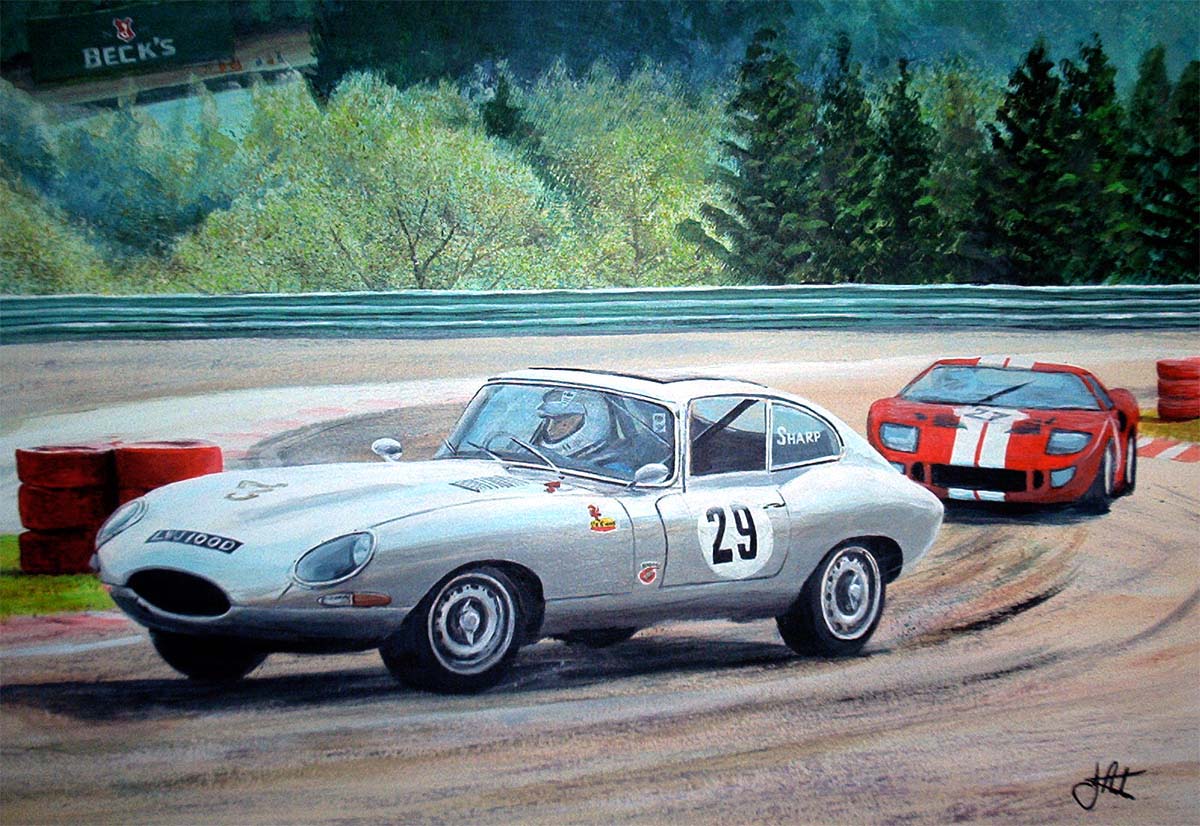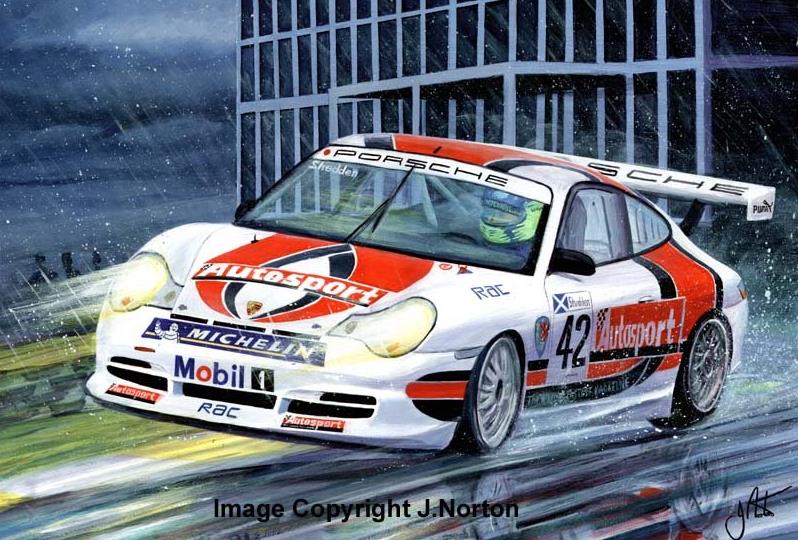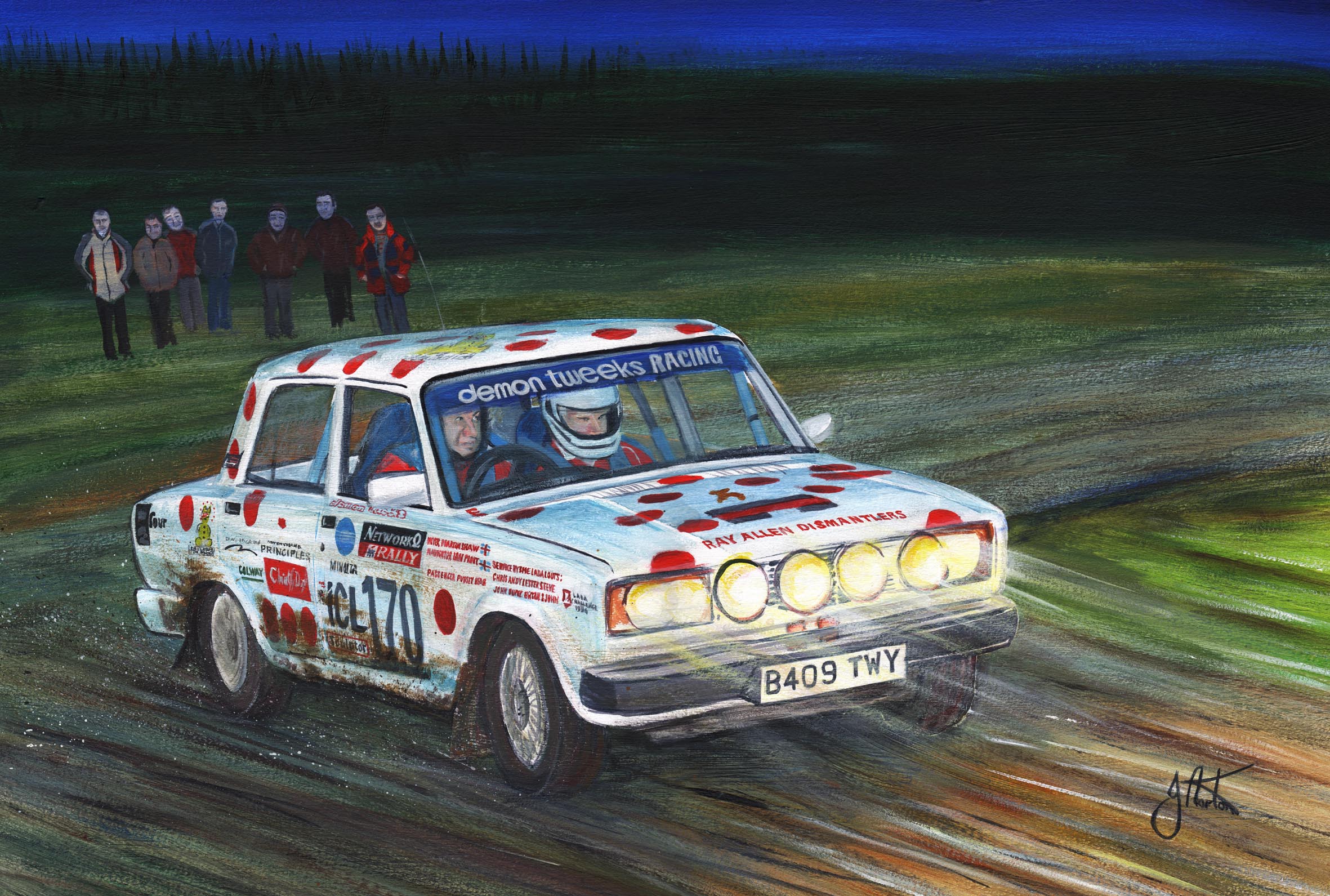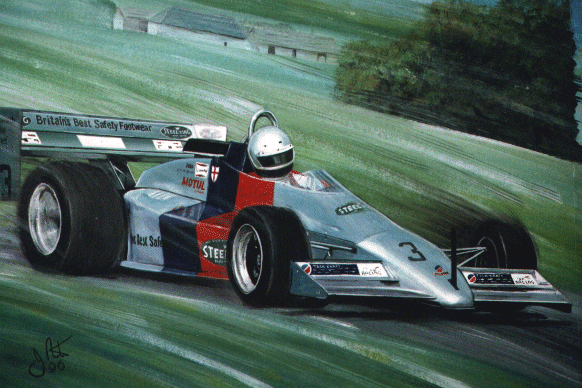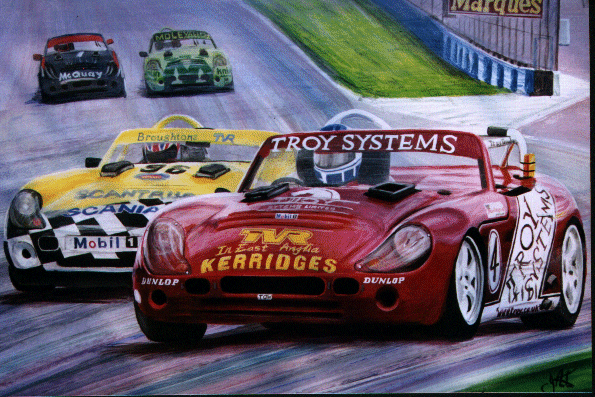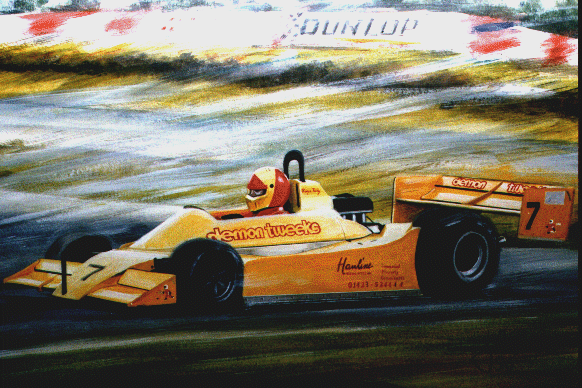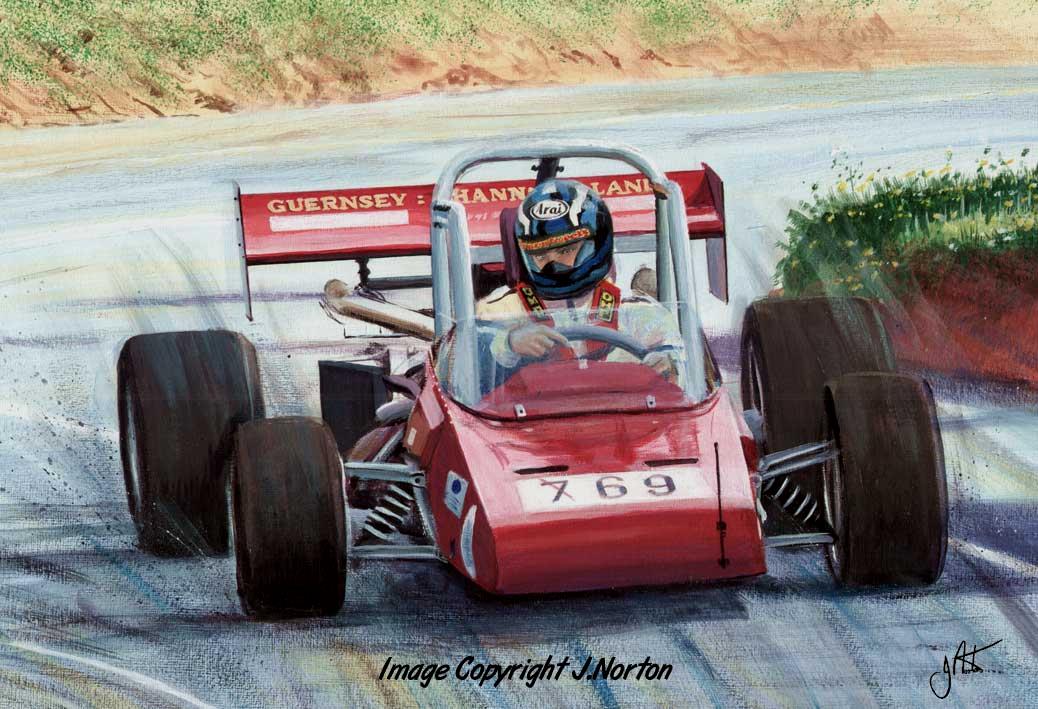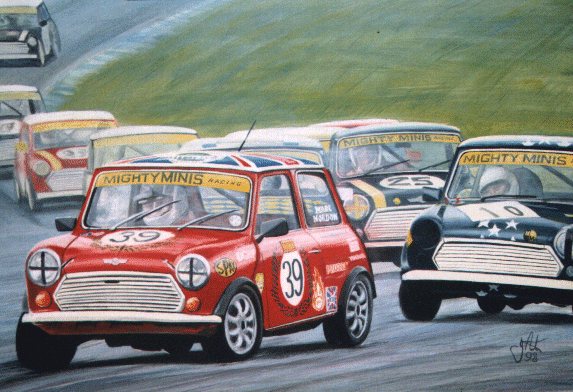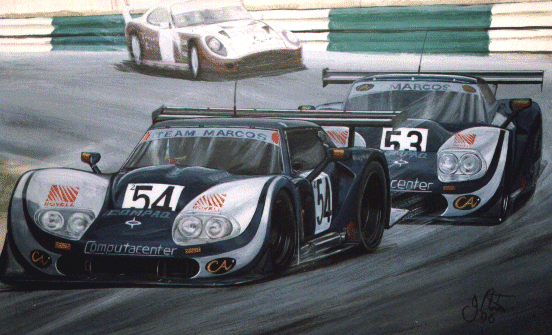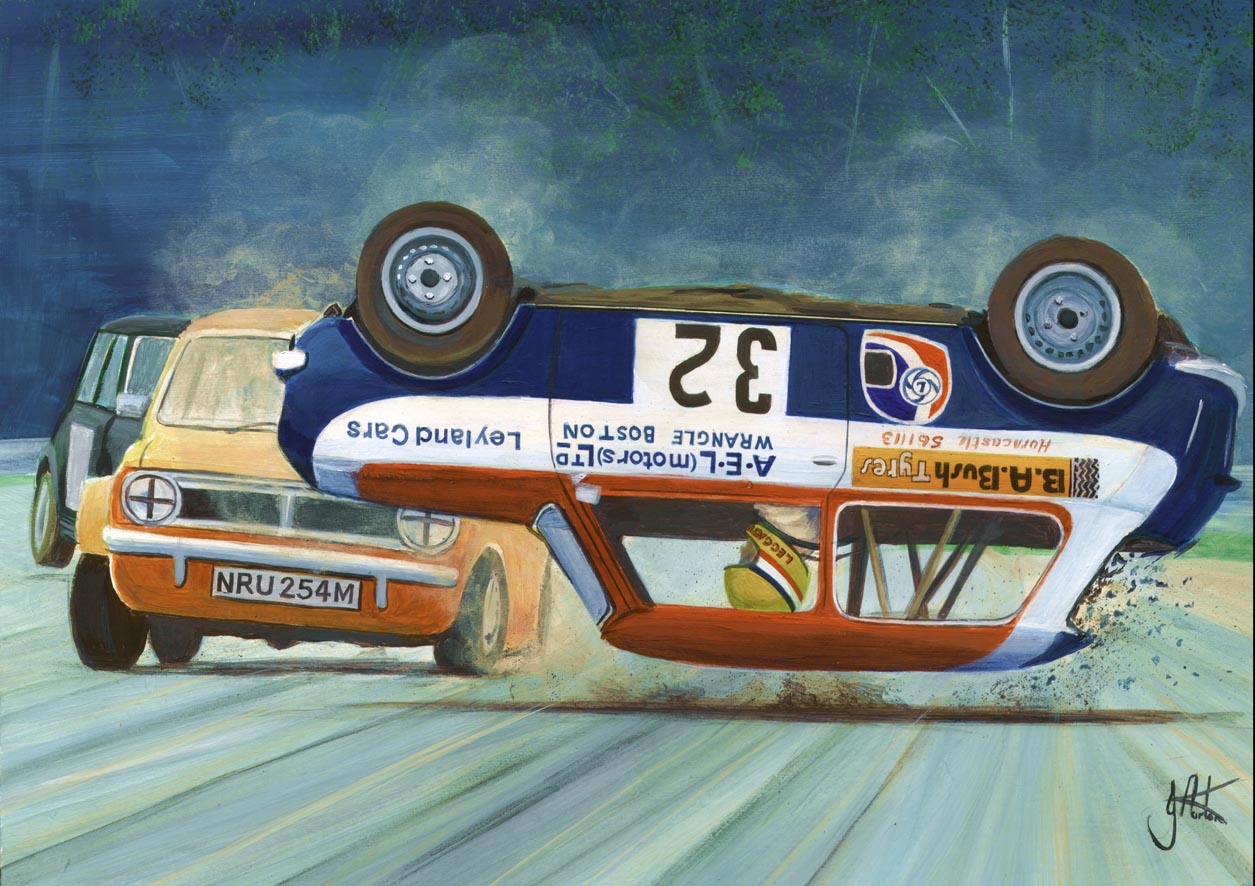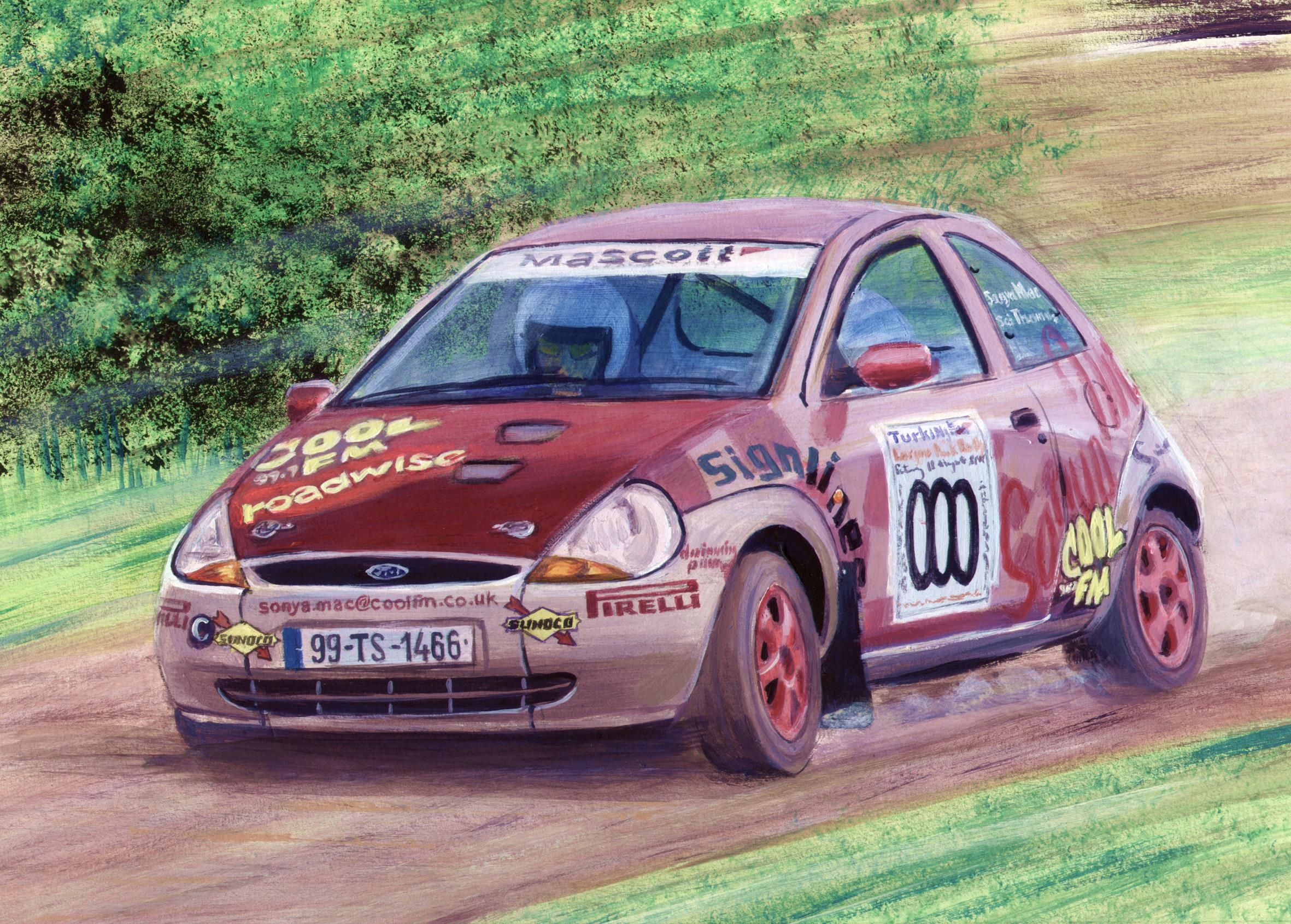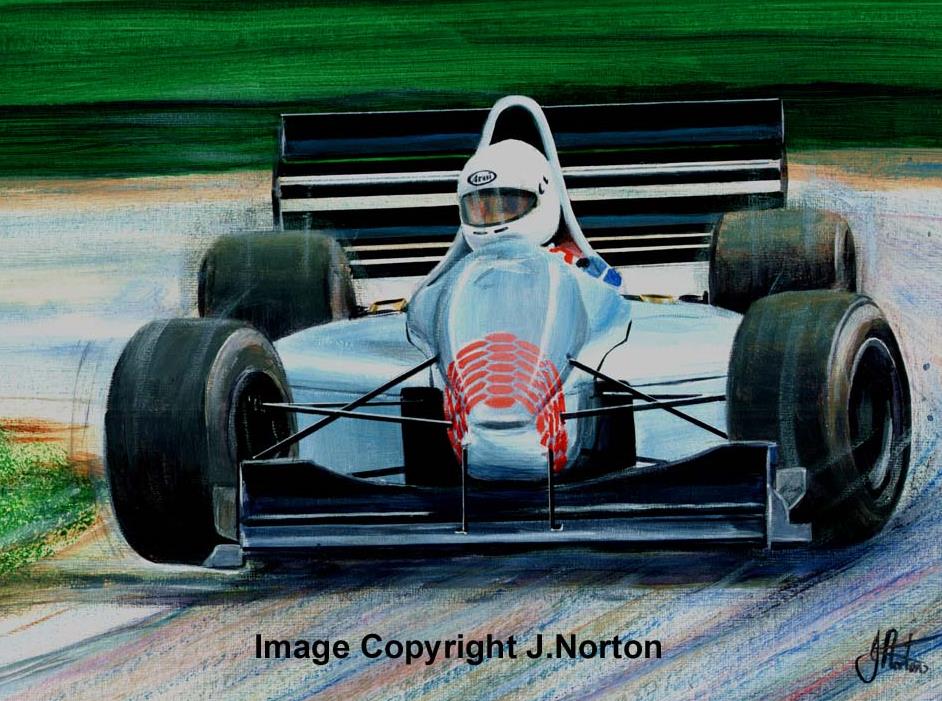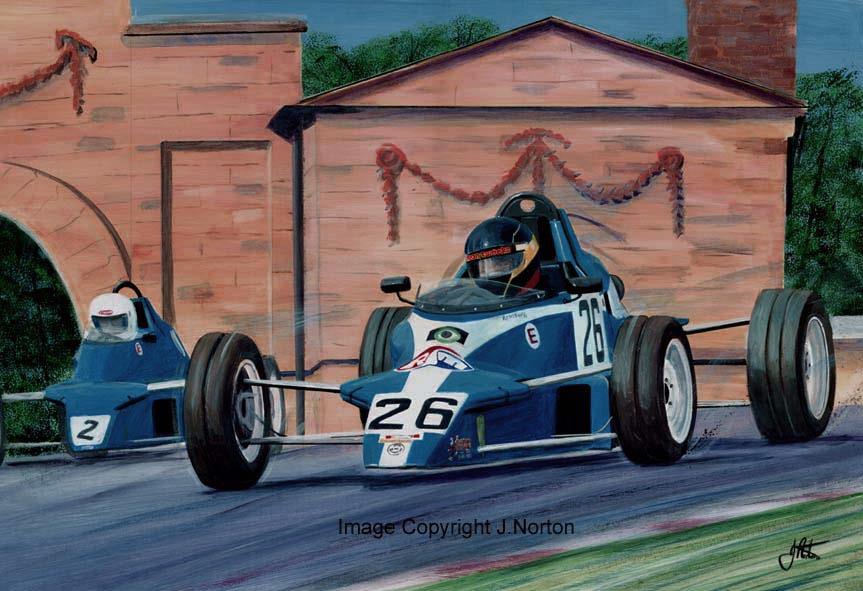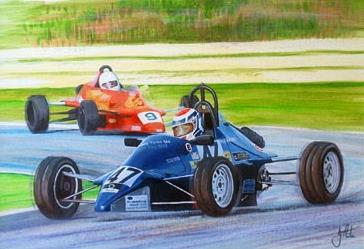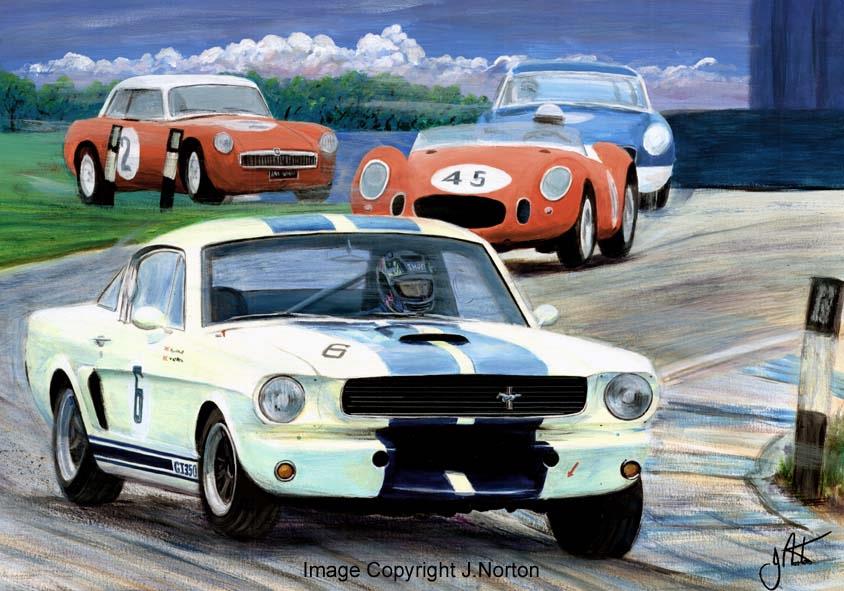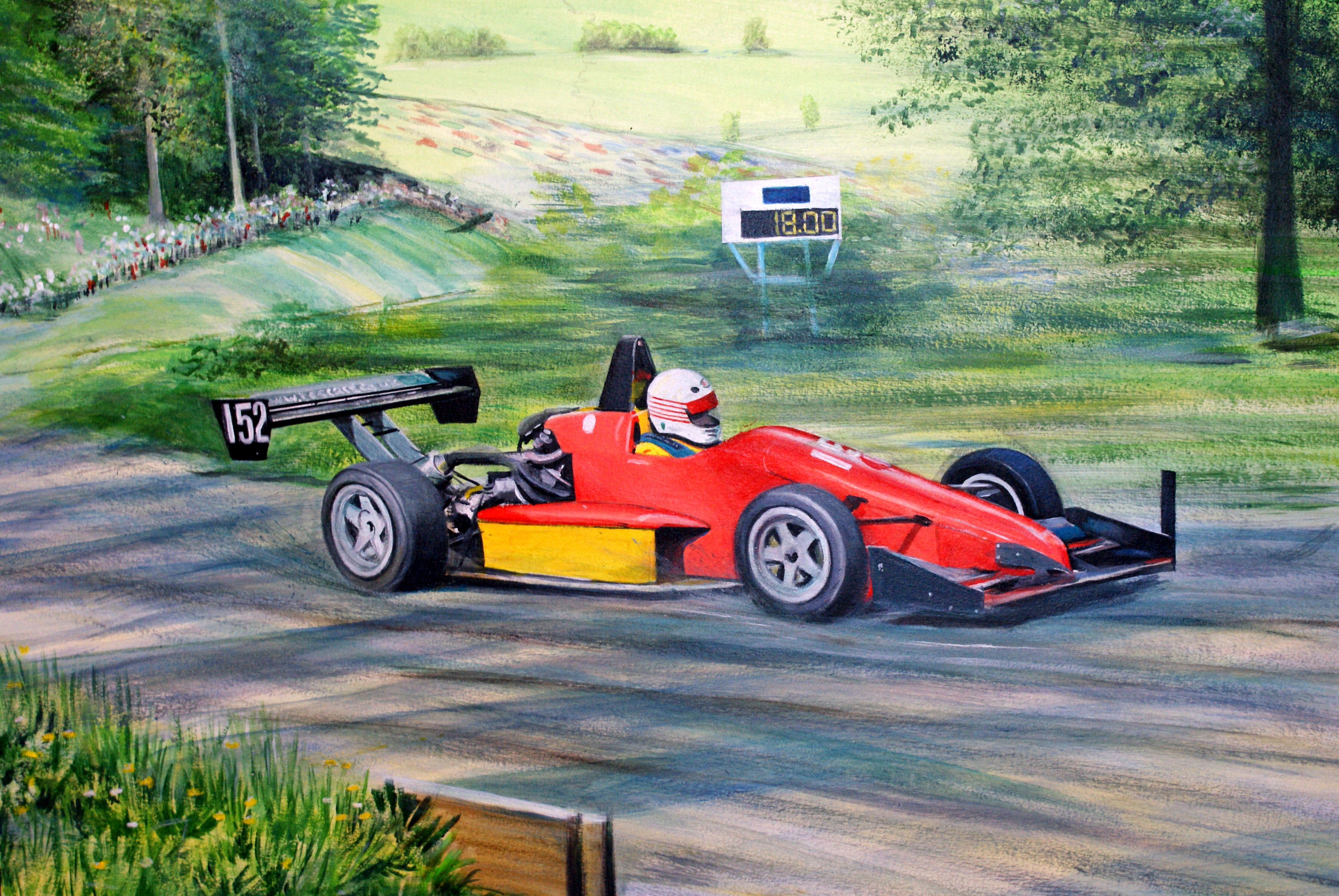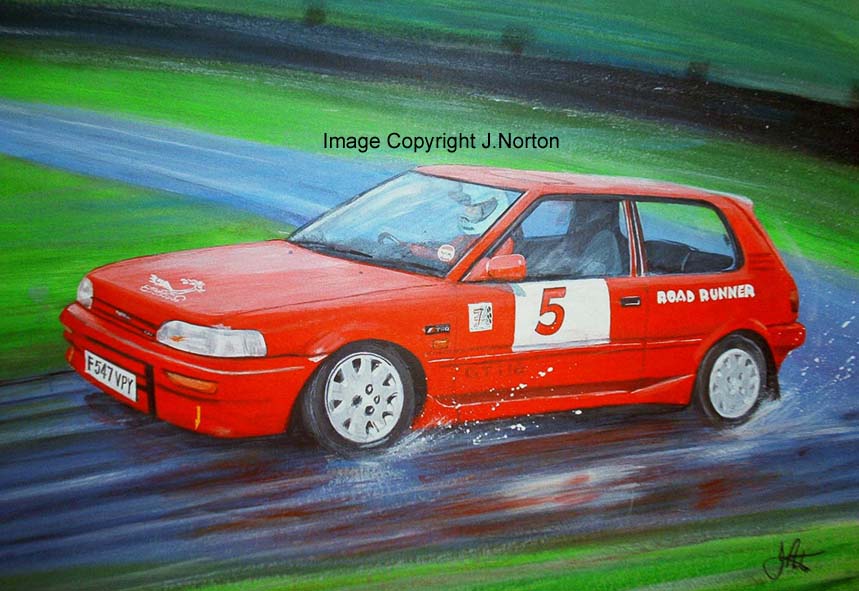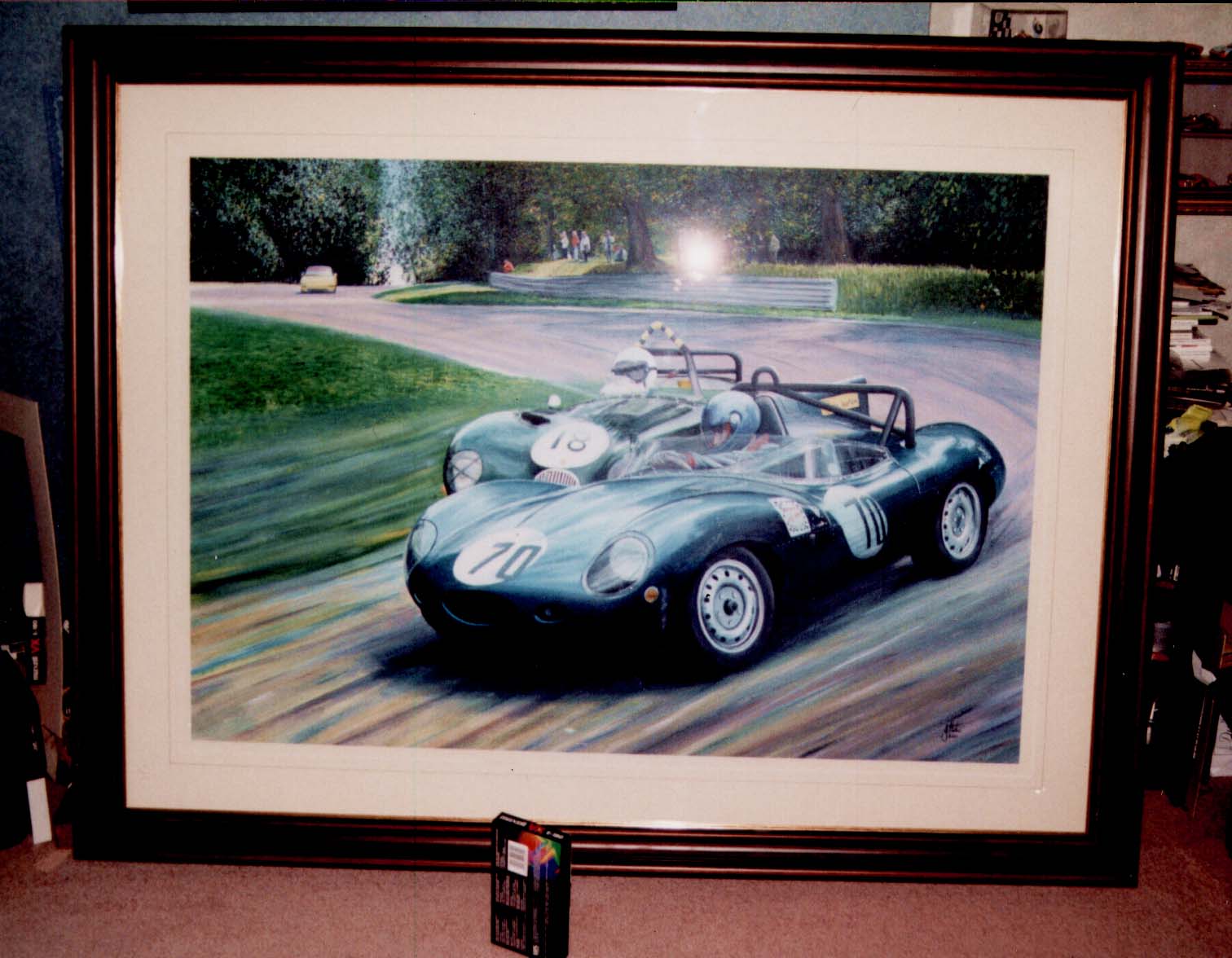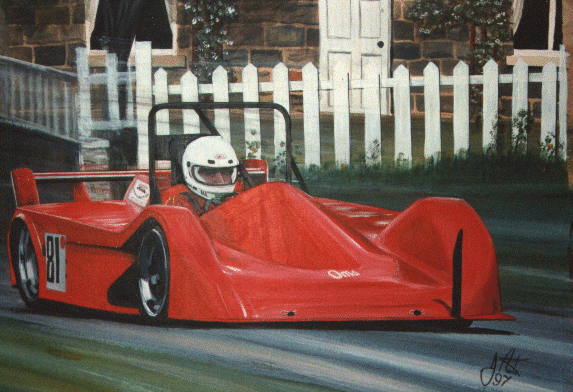 Jeff Norton Motorsport Paintings
A commission from a Scottish Sprint Championship competitor

A commission of Mike Bennett Champion of Oulton Formula Ford winner 1997

Long time Mini Miglia racer Bill Sollis at Brands Hatch.


A2 Prints limited edition of 250, artist signed & numbered (£20)
A3 Prints (£10) are available

Renowned National Level Racer Carl Breeze. A commission from his successful Formula Ford season.

A commssion as memorabilia of an exiting day driving
a Formula One Tyrrell by an exited fan.

The Scuderia Ecosse Ferrari 430 GT2 Driven by Chris Niarchos and Tim Mullen wins the opening British GT round at Oulton Park in 2006
A3 Prints (£10) are available signed by Chris & Tim

Three commissions of the cars driven by top flight hillclimber
Chris Merryck during his career.
Prints are available on request.

An E type Jaguar racing at Spa. Commissioned by its proud owner..

Leading Formula Ford 2000 competitor Colin Wright in his Reynard.

British Hillclimb legend, the late Roy Lane in his Pilbeam MP58 at Doune.
Prints are available in A3 size at £10.

In the Parr Motorsports Porsche guest drive, Gordon Shedden wins at a very wet Knockhill.
A2 size rints are available at £20 signed by Gordon
Prints are available in A3 size at £10.

Leading TVR Tuscan competitor Troy Dunlop wins at Donnington.

Roger Kilty in his British Sprint Championship winning season.

Lada Challenge competitors Martin Shaw and Ian Prout take part in the network Q RAC Rally

Marc Nordon leads the pack of Mighty Minis at Donnington.

Peter Clarke, a competitor in the British Hillclimb Championship with the Jagernaught

Malcolm Leggate rolls his Mini at Thruxton in the British Touring Car Championship.
A3 Prints are available of this painting.

A commission for Marcos Cars of the works racers at Brands Hatch.

A commission of a Ford Ka rally car.

A commission of hillclimber Tim Daniels in his Mallock
Champion of Oulton competitor John Wilkinson in his Van Diemen
Champion of Oulton competitor Mike Mullins in his Van Diemen
Champion of Oulton competitor Phil Nelson
A Shelby Mustang in historic racing. A3 prints are available at £10
A hillclimb Dallara at Shelsey Walsh.
A Nissan in a wet Scottish sprint..
One of my largest paintings of a Jaguar replica competing in a sprts car event at Cadwell Park
Harewood Hillclimb Championship competitor Les Procter blasts through the farm yard..