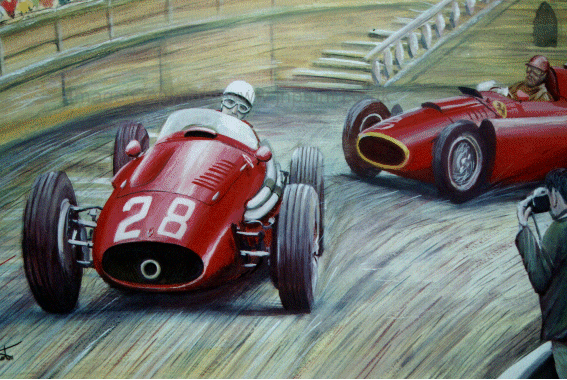 Pre-1960 Grand Prix Jeff Norton Motorsport Paintings
Maserati Maestro
Stirling Moss on his way to victory in the 1956 Monaco Grand Prix..

The original painting is available. In Acrylic paint on heavyweight 250 gram/m cartridge paper in a champagne coloured mount to fit an off the shelf 50cm x 40 cm glazed frame. Price is £120.00 + carriage at cost.

Prints are available in A3 size only, made on heavyweight (225g/m2) watercolour texture paper, using inks which are guaranteed lightfast for 60 years in normal conditions, when mounted behind glass.





Image Copyright www.jnpaint.co.uk
NB. Paypal will convert price in GBP to your local currency at their exchange rate